CV-Professional Experience-Industrial (Magna International, Inc.)

Updated: 2017-07-18

 
About MAGNA INTERNATIONAL, INC.; It is a leading global automotive supplier with 317 manufacturing operations and 102 product development, engineering and sales centers in 29 countries. We have over 155,000 employees focused on delivering superior value to our customers through innovative products and processes, and world class manufacturing. We have complete vehicle engineering and contract manufacturing expertise, as well as product capabilities which include body, chassis, exterior, seating, powertrain, active driver assistance, vision, closure and roof systems. We also have electronic and software capabilities across many of these areas. Our common shares trade on the Toronto Stock Exchange (MG) and the New York Stock Exchange (MGA). For further information about Magna, visit our website at www.magna.com.
<![if !vml]>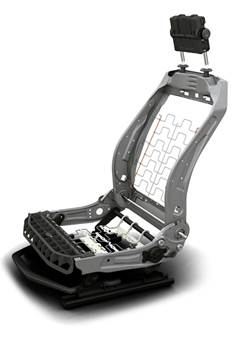 <![endif]>                 <![if !vml]>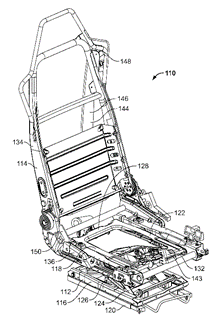 <![endif]>                <![if !vml]>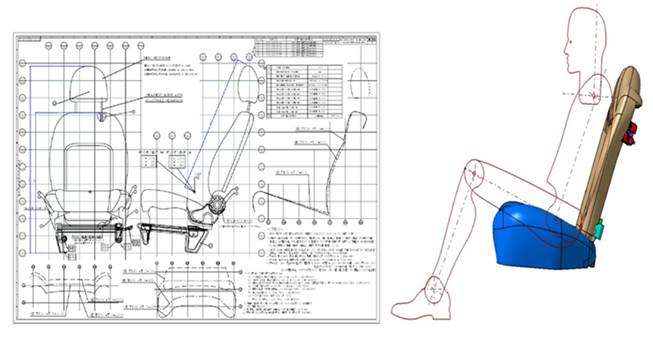 <![endif]>         
CAD Engineer,
MAGNA INTERNATIONAL, Inc.,
Cam-Slide Mfg., Aurora,
Ontario, CANADA
[2000-2003]
Department of Product Engineering
> Developed concept drawings for product development and/or program improvement and utilized information pertaining to measurements & technical requirements to design tools equipment, plan layouts, fixture design and primary products for new launches and in response to product changes which affect production.
> Designed new automotive seating systems (seat frame & mechanisms) mostly consist of metal stamped parts by bolting and welding, and modified existing systems, by using SDRC I-DEAS Master Series/C3P 7.0-8.0 for Ford Motor Co. on UNIX operating system of a SUN workstation.
> Modified and plotted any individual seating part, assembly and their drawings by using PDGS 26.20, and converted data files to C3P from PDGS 26.20.
> Prepared drawings from multiple views (three dimensional, sectional profiles, assembly and sub-assembly drawings) and transferring data between different CAD systems, designing parts, creating drawings, plotting drawings and analyzing interference in assembly and sub-assembly systems.
> Exchanged CAD data files with suppliers and in-site employees through internet.
> Knowledge of FORD CAD & Drafting Specifications.
> Regular communication with members of the Engineering R&D staff to receive direction in design and with the manufacturing engineering team, suppliers and customers, to ensure customer requirements are met and to ensure the feasibility of designs in the manufacturing process.
Projects
> The development of adjustable airbag system for 2003 Model FORD cars. In this system, the blown-up speed of airbag can be adjusted to the seating position of the occupant by using the sensor placed at the bottom of the seat. 
> The development of child seat to the occupant seat for more safety.
Training
> IBM CATIA V4, Basics & Solid Design (5 days), Maverick Solutions Inc., 2000, Toronto, CANADA
> IBM CATIA V4, Generative Drafting (2 days), Maverick Solutions Inc., 2000, Toronto, CANADA
> PDGS 26.20 Training (5 days), Virtual Services Inc., 2000, in Dearborn-Detroit, MI, U.S.A.
<![if !vml]>

<![endif]>    <![if !vml]>

<![endif]>   <![if !vml]>

<![endif]>